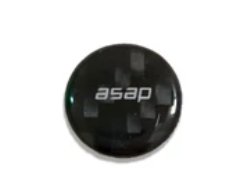 Designed specifically for magnetic cables, keeping your cables in place even when you unplug and go.
Cable Organizer: These magnetic stays hold your cables securely and allow you to keep cords organized and your work space clear
Reusable and Durable: With a reusable 3M backing, stick it on any surface such as your office desk or car dashboard and move it when you want to re-arrange your working/living area
Versatile: Not just limited to your magnetic cables. It can be used with anything magnetic e.g. paper clips etc
Exquisite Design: Sleek and minimalistic design
Everything That's Included
Each set comes 4 x magnetic cable organizers. We also offer fast customer service within 24 hours, 30-day hassle-free return policy and a 1-year international warranty.