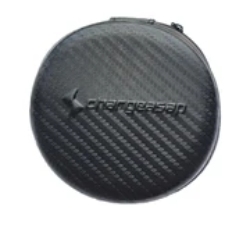 Lots of tips and cables? We've designed a case where you can conveniently store all your cables, tips and other accessories.
Large Capacity: Store up to 3 cables and over a dozen tips with easy access
Durable: Sturdy and built to last
Portable and Convenient: Perfect for when you're on the go. It's small size and lightweight design allows it to fit in your briefcase, luggage and backpack barely taking up any space
Everything That's Included
Each item comes with 1 x cable case. We also offer fast customer service within 24 hours, 30-day hassle-free return policy and a 1-year international warranty.
Product Specifications
Dimensions: 3.7 x 3.7 x 1.57 inches (95 x 95 x 40 mm)